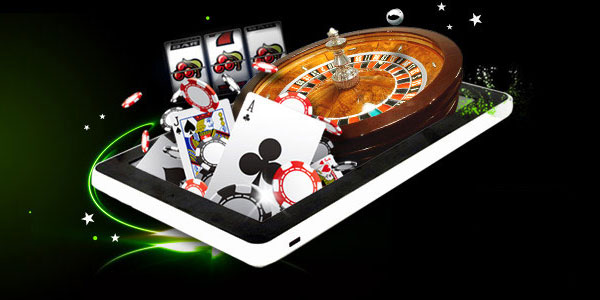 Product and technology are one of the most valuable parts of any Social Casino company. Whilst real-money gaming industry is competing with relatively similar products and different CPA offers, the Social Casino industry differs by mainly competing through their game quality and increasing the production value of the market.
Production values must rise to meet player expectations as platforms, technologies and the industry themselves mature.  The rising cost of game development is something we have seen before in many gaming verticals and is a common pattern across any industry.
Social casino market
Towards the end of 2012 social games production values skyrocketed, making it harder for a new game developer  to enter the market. There has been a similar pattern in the mobile gaming world. Nowadays, we have access to the same graphics, art, sounds and game experience on a mobile device as we would have had on a gaming console.
In the last year we have seen how the social casino industry has matured and has become extremely competitive. Making it harder for a social casino company without a strong financial or casino background to enter the industry. Moreover, the social casino market consolidation is dominated by the three main biggest publishers.  Furthermore, an increase in M&A deals and the fact that there are over 1,000 social casino games (slots, bingo and poker) that are spread across all of the social and mobile platforms have already saturated the market.
Consequently, established social casino publishers are facing new challenges to get their new games noticed. The main challenges are the rise of the user acquisition and development costs. Not only do social casino developers have to compete with their direct competitors, but also with successful online operators, land-based casinos and other social or mobile game developers that are looking to enter the social casino vertical. One of the solutions to this problem could be to focus on new markets and opportunities such as Latin America or Asia. In addition to this, new distribution channels beyond Facebook, iOS and Google Play or focusing on product innovation could be a solution to stand out. Also some developers are beginning to consider about entering the real-money gaming industry as a new revenue stream.
One of the biggest advantages that the first social casino games had is that they were simple: simple graphics and simple mechanics. These games could be developed by a small team with a small development budget and in a short period of time. However, this is also changing as developers are producing more complex games and graphics so that they stand out against the competition. Nevertheless, the expectation that players have for updated and unique content is also increasing as well as advanced game features and social interactions.
Social casino game design
Developing social casino games is a double-edged sword. The upside is that these games are evergreen as the game mechanics and basic game play were played more than 200 years ago and they will be played in 200 years to come. However, it's difficult to stand out against competitors as you cannot change the basic game play. Social casino players want to play casino games so it's really difficult and risky to innovate in the game play of the game. For example, If you change the basic game play of Blackjack, it will not be Blackjack which in turn means losing social casino players.
So how can one stand-out if it is not possible (or risky) to change the basic game play of a casino game? That's where game designers and the production team come in to their own and why most of the leading social gaming studios have 'product' people in key positions.
In addition to better graphics, animations, sounds and music, game designers must focus on the entertainment surrounding the basic game play. By adding social features and game mechanics that can stand out against other casino games. These features must be designed to retain the player and must meet the players expectations of updated, fresh and unique content. Such as chats, leader boards, level system & points, achievements, tournaments, special power-ups, avatars, badges and stickers could be some of the renowned game mechanics that can be used to stand out.
It's easy to come up with an idea for a social casino game. However, when you need to put all these possible game features together in a way that make sense for a player it can be overwhelming. Which consequently has a direct impact on team sizes and development budgets.
Technology is something to bear in mind in terms of budget if you are thinking about adding all or some of the features mentioned above. Even if there is any multi-player experience or synchronous game in your pipeline such as Poker or Bingo, you will need a robust and scalable architecture. You will also need a team with great tech skills to maintain it and deal with the most common synchronous problems such as concurrency. A simple oversight can break down your business.
Social casino distribution platforms
Two years ago Facebook was the main focus for social casino development. Now however, you cannot enter the market without a mobile focused strategy. Moreover, you should not forget about desktop and Facebook development as it is still the main platform for the social casino industry in terms of revenue which forces publishers to follow a cross-platform strategy. Players are expecting to play from anywhere and from any device increasing the development costs. Consequently, players are beginning to expect to use the same account so they can share their points and virtual currency across desktop or mobile devices. This forces developers to create and maintain a client/server integration. You may remember mobile games two years ago could be played offline. Nowadays, almost every social casino game requires a good and stable Internet connection. Developers must be aware TCP/IP protocols and handle all connection and security issues regarding in-app purchases and virtual currency manipulation. It's true that there are new technology solutions, tools and frameworks to aid the developers life. However, this come at a cost as different platforms require different skills and a specialized team which also increases the development costs.
Social casino game retention
As games as a service, developers must update fresh content into their games to increase and maintain their player retention. To achieve this challenge on mobile devices that run on a cross-platform strategy is not simple from a technical point of view. This may increase the maintenance costs even more than its production cost. When you have a successful game you will need to focus your resources on keeping players happy which could increase their lifetime from 1 or 2 months to years.
In conclusion, the consolidation of the social casino industry is not only increasing the user acquisition costs but also inflating the production value of a simple game. This increase in the development costs are mainly due to improvements in the game. Not only from a graphic or art perspective, but also from the game design and updated content added to increase user retention. As well as the rise of smartphones and player expectations from a multi-platform experience makes it difficult for new a developer to stand out with a small team and a small development budget.